100% Buyer
Guarantee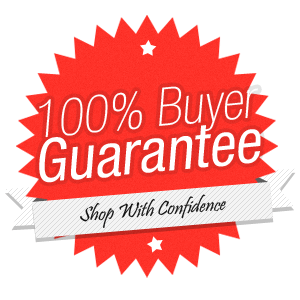 Our mission at TicketHold is, and always has been, to provide our customers with the best ticket buying experience in the industry. Going to see your favorite team, band, or performance should be some of the most enjoyable moments of your life, and we want to make sure that the process of shopping and buying your tickets for those important events is as easy, safe, and worry-free as possible.
The following policies were designed to ensure your complete satisfaction and comfort with the purchase process at TicketHold. As you will see, we work hard to provide the best customer care in the industry. Please review the details of our 100% Buyer Guarantee and our Sales Terms and Conditions so that you can enjoy full peace of mind as you let the anticipation and excitement build for your upcoming event!
At TicketHold we believe that our customers deserve more than just the tickets you order. We know your ticket purchase is important, and we believe you deserve dedicated, helpful assistance from start-to-finish. That is why we are proud to be a Full Service provider—with our very own industry-leading Customer Service Team located here in the US, accessible by phone or online during extended business hours.
Many of our competitors don't include service with their tickets—they simply take your order and forward it along to whoever is selling the tickets, passing the buck on any problems or concerns you may have. We never pass along your information, and we're always here to help you with your order. You have our full dedication to provide you the industry's best service and protection so that you can focus on enjoying your event rather than shopping or worrying about your tickets!